Get Longer Life For Your Computer
A Very Popular Computer Problems That Can Be Avoided If You Take Good Care Of Your Computer. You Might Want To Start Doing It Now Before It's To Late.
Most Computers Are Made To Last Average 3 Years And That Depends On The Quality Of The Computer. But If You  Do Some Basic Maintenance On The Computer That Will Get You Another 2 Years At Least. I've Seen Computers In Good Shape Last More Than 7 Years And Still Have Good Performance With Not Problems At All.
The Main Cause Computers Fail Nowadays Is Overheating. Because The Cooling System Is Sucking In All The Air With Dust, In A Short Period Of Time That Dust Gets Accumulated Inside. When That Hot Air Is Trying To Come Out, It Gets Stuck And It Tries To Make Its Way Out, Spreading All Over The Computer Inside And Cause The Temperature Of The Computer Too Rise.
At A High Temperature The Computer Components Start To Fail, Causing Them At Certain Point To Lose Their Properties. It Gets Worst If You Sit The Computer On The Sofa Or Bed. This Makes The Temperature Go Higher.
To Avoid This Issue, Just Get A Dust Off Can From Your Nearest Convenient Electronic store. Look Around The Computer Until You Find The Computer Cooling System And Start Spraying The Dust Out. This Procedure Has To Be Made Outside Of Your Place Because You Will Get Too Much Dust And After Everything Is Done, Turn On The Computer And Make Sure The Fan Is Spinning And The Air Circulating.
For Better Results We Recommend You To Let Us Do The Hard Work, We Will Open The Computer And Clean It From Inside Out. At The Same Time We Will Replace All Compound  Paste In The Strategic Places Of The Cooling System For Better Heat Circulation.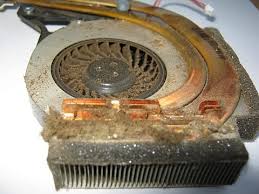 Tags: "Computer Repair 91303 Computer Repair 91304 Laptop Repair 91303 Laptop Repair 91304