Where To Find A Good Computer?
     The Meaning Of A Good Computer For Me Doesn't Have To Be The Fast The Computer In The World That Can Be, But A Computer That Satisfy All Your Computer Needs.
     Without Having To Spend A Lot Of Money, You Can Find A Nice Computer Deal On Internet Or The Nearest Electronic Store. And Don't Forget That You Can Also Find A Nice Used Computer That Can Do The Same Task.
What To Watch For When Shopping Around For A New Computer?
     If You Don't Do Much On The Computer, Let's say Just Some Shopping Now And Then Or Use It To Communicate In The Social Networks Like Facebook Or Twitter. What You Might Want To Buy Is Something Simple, Nowadays The New Computers As Cheat You Can Find, They Come With Modest Specifications That Can Do The Job Just Fine. I've Looking Around And I've Found That One Of The Best Choice Could Be The Chrome Book, It's Like $200 And They Are Pretty Much Decent Speed, What I like The Most Is The Size Of This Computer. You Can Find A Decent Computer At The Store Sometimes The Have Dual Core Duo Computers For $300 Or I3 Computers For $400 Or If You Have A little Extra Money, You Can Get An I5 For $450. I've Also Seen Now And Then, Some Good AMD Computers For Also $350.
If You Do A Lot Of Multitasking, And You Have The Money An Apple Mac Computer Is Gonna Do The Job Just Right. Though, They Cost A Thousand And Up, But Again They Word As Good As It Can Get.
If Your Are Not Familiar With Apple, You Can Find A Good I7 Around A thousand Dollars.
What If You Are Looking For A Used Computer?
Most People Go To Craigslist When They Are Looking For A Good Deal On A Computer, Sometimes, We Also Post Good Deals In This Website. A Computer For Basic Tasks Could Be A Pentium 4 Not Least, You Can Find It For Around $100 Dollars Or So. A Dual Core Computer You Can Find It Around $200, Which It's A Nicer Deal.
I Would Advice You In This Days, Not To Buy A Used Computer For Not More Than $300 Dollars. In This Days, The Computers Have Become So Affordable That There Is Not Need To Buy A Used Computer For A Higher Price. Easily You Can Find A Open Box Computer At The Store For Around That Price.
What About A Warranty?
On A Used Computer Usually No One Offers Warranty, You Have To Check It Really Closely For Any Problem. Once The Deal Is Done, You'll Have To Pay For Any Repair. We Offer One Month Warranty On Used Computers On Any Hardware Issue, Because We Know That Anything Can Happen With Electronics.
On A New Computer, I Would Recommend You To Get The Highest Warranty For Computers cheaper Than $700. They Are Made To Last Only A Couple Of Years. And They Are Built Most Of The Time With Low Quality Materials. If You Buy A Computer For A Higher Price,  Get A lower Warranty Or Not Warranty. Anyways, After 3 Years You More Likely Are Gonna Get Rid Of It And Get A Newer Model.
If You Have Any Question, Call Us Today!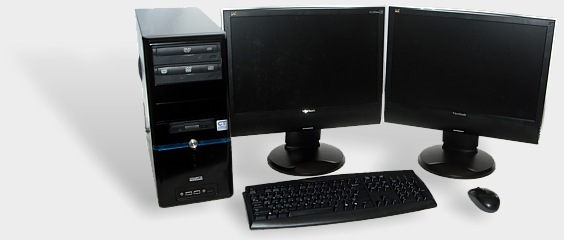 Tags: "Computer Repair 91303 Computer Repair 91304 Laptop Repair 91303 Laptop Repair 91304