MY fave tech – Computer Repair Canoga Park
Free Estimate On any Computer Repair Service In The City Of Canoga Park Los Angeles Ca 91303 91304. Laptop and desktop specialist, We service most computer brands from lenovo, dell, hp, toshiba, apple mac, asus, Samsung, Sony Vaio, Etc…

We still do Microsoft Windows xp support!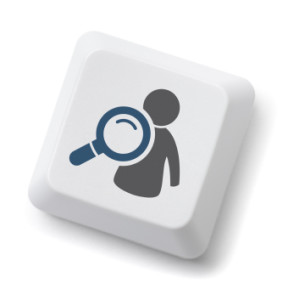 Welcome To Our Computer Repair Website!
If You Are Looking For Quick Computer Repair Help And Best Deals, You Are In The Right Spot. We Handle Most Computer Repair Issues Not Matter How Hard Or Complex They Are.
People Come To Our Computer Repair Shop Sometimes Just To Install Keys To Their Laptops Or Because Their Computer Hinges Became A Little Lose. Whatever The Case From A Laptop Broken Screen Or A Computer Not Turning On, We Give Troubleshoot It At The Spot.
With More Than 10 Years doing Computer Repair Laptop And Desktop With Not Middle Man, Every Computer Repair Is Perform In The Shop, We  Don't Ship Out Your Computer Outside To Be Repaired.
Some Of The Computer Issue We Take Care Of In Canoga Park:
*The Computer Has Become Really Slow
*Pop Ups Or Any Other Program  Running
*There is A Screen Asking You For Money
*There Is Not Video Coming Out Of The Computer But The Computer Seems To Be Working Normally
*The Video On The Computer Is Faded
*The Computer Is Overheating And Making A Lot Of Sound
*The Battery Of The Computer Doesn't Charged
*The Power Adapter Is Not Making Good Connectivity And The Laptop Is Not Getting Any Power
*The Screen Hinges Are Too loose
*There Are Missing Keys In The Keyboard
*The Computer Is Freezing
*You Forgot The Password Of Your Computer
*The Touch Pad Lost Sensibility
*The Screen Of Your Laptop Is Cracked Or It Has Lines Or Dark Video
*The Dvd Drive Is Not Being Detected Anymore
*There Is Smoke Coming Out Of The Computer Each Time Your Plug It To The Wall
 These Are Just A Few Of The Computer Problems We Can Handle, We Have Most Computer Parts Available. 
Computer Maintenance
A Computer Maintenance Is Required Every Year And It Can Save You A Lot Of Money In A New Computer.
We Fully Update All Firmware On The Computer To Optimize The Communication Between The Hardware And The Software Of The Computer, We Also Open The Computer And Do A full Cleaning Inside And Put New Compound To The Components For Better Cooling.
At The End You Get A Computer Smooth And We Better Chances To Last A long Time.
Upgrade
Bring Your Computer, We Can Check It For Free And Give You A Rough Estimate Of What Can Be Upgraded. Most Computer Come Just With The Minimum Requirement To Run. We Can Put The Most Optimize Components! There Is A Very Big Different When You Upgraded The Cpu And The Memory Of A Computer. Sometimes You Can Also Upgrade The Video Card.
Computers Have Become Not Just A Way To Be Close To Our Love Ones As Never Before But A Tool To Bring Us Food To Our Table. We Know How Important Is For You And That It's Crucial To Have It Back Asap. And That's Where We Take Place, We Give You Free Estimate At The Spot And We Start Working In Your Computer The Soonest We Can.
We Can Built Your Custom Computer!
We Can Built You A Computer Make To Your Needs. Most People Come To Us Because They Come To Us Because They Need To Have A Computer With 3 Or More Screens. Also Some Customers Require a Computer At A High Speed At Can Multitask And Release Your From The Stress Of A Slow Computer.
Computer Repair Laptop And Desktop Repair
We Encourage You To Come By Our Computer Repair Shop In Canoga Park And Get Your Free Estimate Or Just Call Us To Get A Second Opinion.
Another Computer Repair Shop In Canoga Park, Best Deals 
Call Us Today, There Is A Friendly Tech Waiting Your Call!
Some Of The Cities Around Canoga Park We Also Do Computer Repair Services:
West Hills, Woodland Hills, Chatsworth, Reseda, Northridge, Calabasas, Winnetka, Tarzana, Encino, Sherman Oaks, Van Nuys, Granada Hills, North Hills, Mission Hills, Sylmar, San Fernando, Arleta, Lake Balboa, Porter Ranch, North Hollywood, Agoura hills, Toluca Lake, Valley Village, Studio City, Topanga City, Panorama City, Pacoima And Many More.
Tags: "Computer Repair 91303 Computer Repair 91304 Laptop Repair 91303 Laptop Repair 91304
Where to get computer repair services in canoga park?
View Larger Map
This site is part of http://www.techiefreequote.com network