Laptop Repair 91304
When You Need Computer Help 7 Days A Week, MyFave Tech In Canoga Park Is Available To Help You. We Know How Important Is For You To Have Your Computer Fixed Asap. With Our Unbeatable Computer Repair Free Estimate We Encourage You Today To Give us A Call.
Laptop Screen Replacement Experts
If Someone Else Told You That Your Laptop Screen Is Too Expensive Or They Can't Find It, At Our Computer Repair Shop We Carry Most Laptop Screens In Stock. We Have New And Used Laptop Screen For Your Convenience, Every screen Comes With One Month Warranty And The Whole Job Can Be Done Within Hours If We Have The Screen.
Signs of A Bad Screen?
It's Cracked
There Are Lines
You Can Barely See The Video
Back Screen
No Video At All
To Make Sure That Your Laptop Screen Is Failing, Come By Our Computer Repair Shop In Canoga Park Any Time. We'll Diagnostic The Problem For Free And You Will Decide If Replacing The Screen Is Suitable Or You Are Going To Get Another Computer New Or Used One. Sometimes, It's THe Best Option Because An Upgrade Is Badly Needed.
The Most Popular Laptop Screen Sizes Are 10.1 Inches, 13.3 Inches, 14.1 Inches, 15.4 Inches, 15.6 Inches, 17.1 Inches And 17.3 Inches.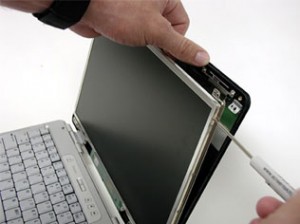 Tags: "Computer Repair 91303 Computer Repair 91304 Laptop Repair 91303 Laptop Repair 91304